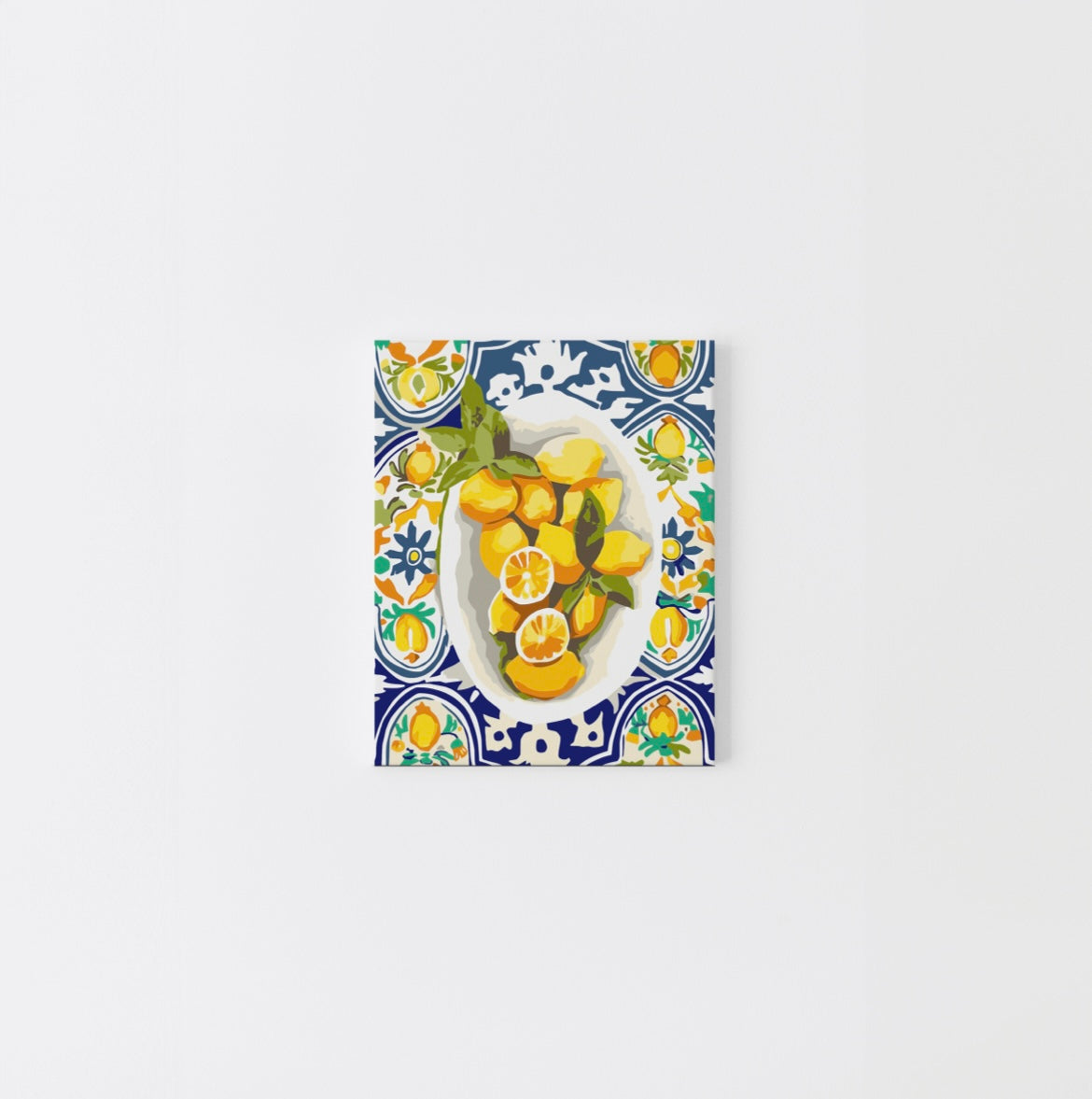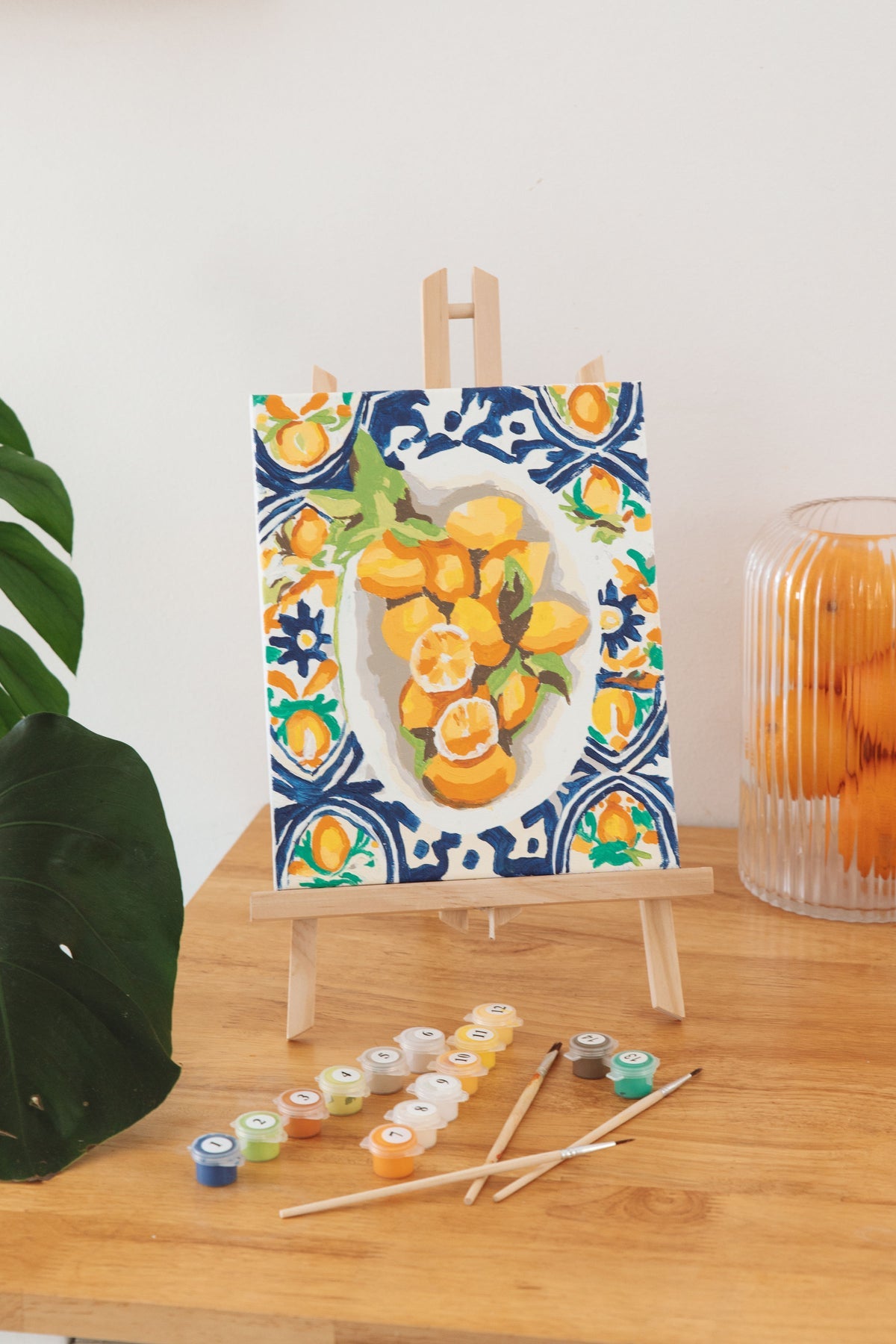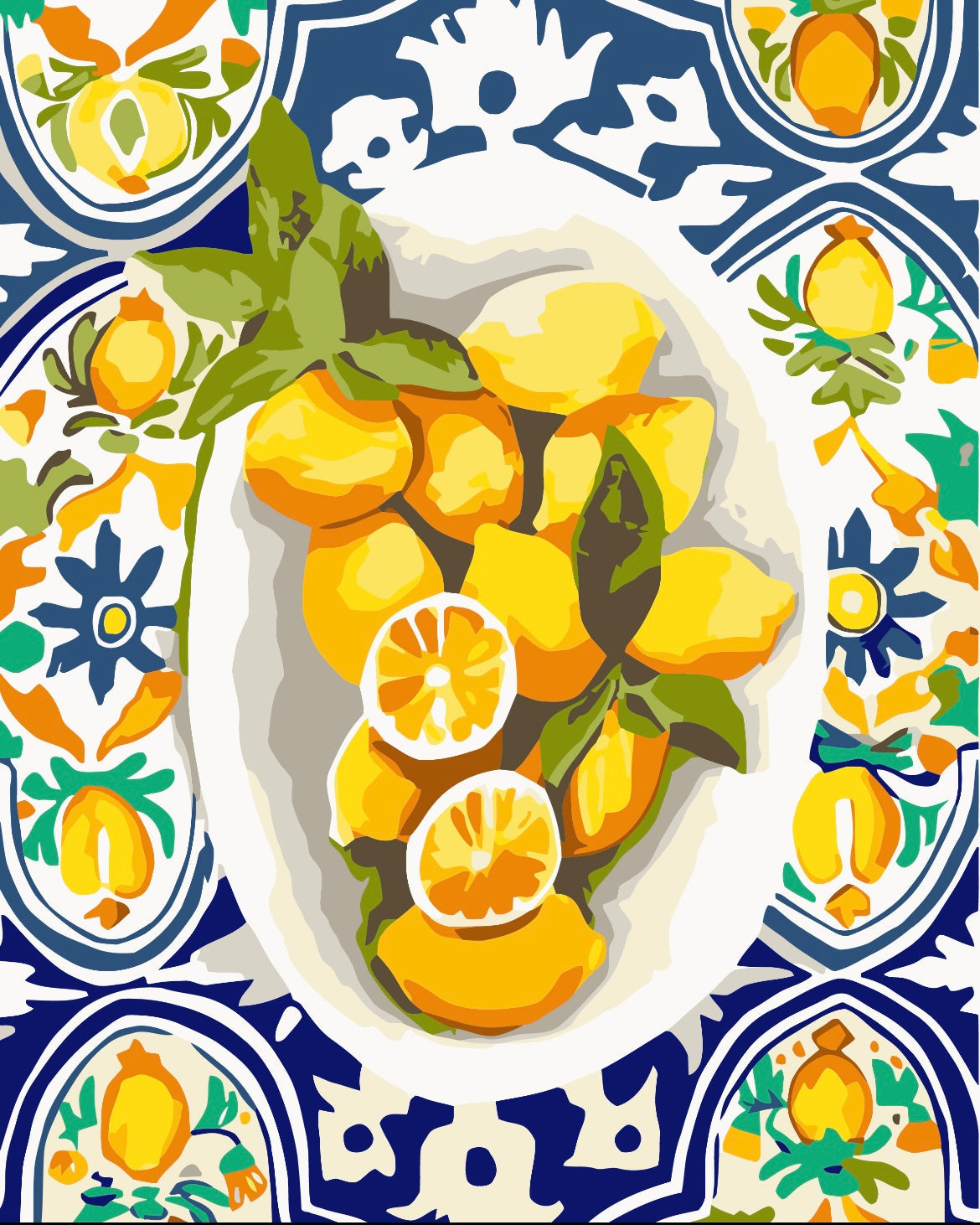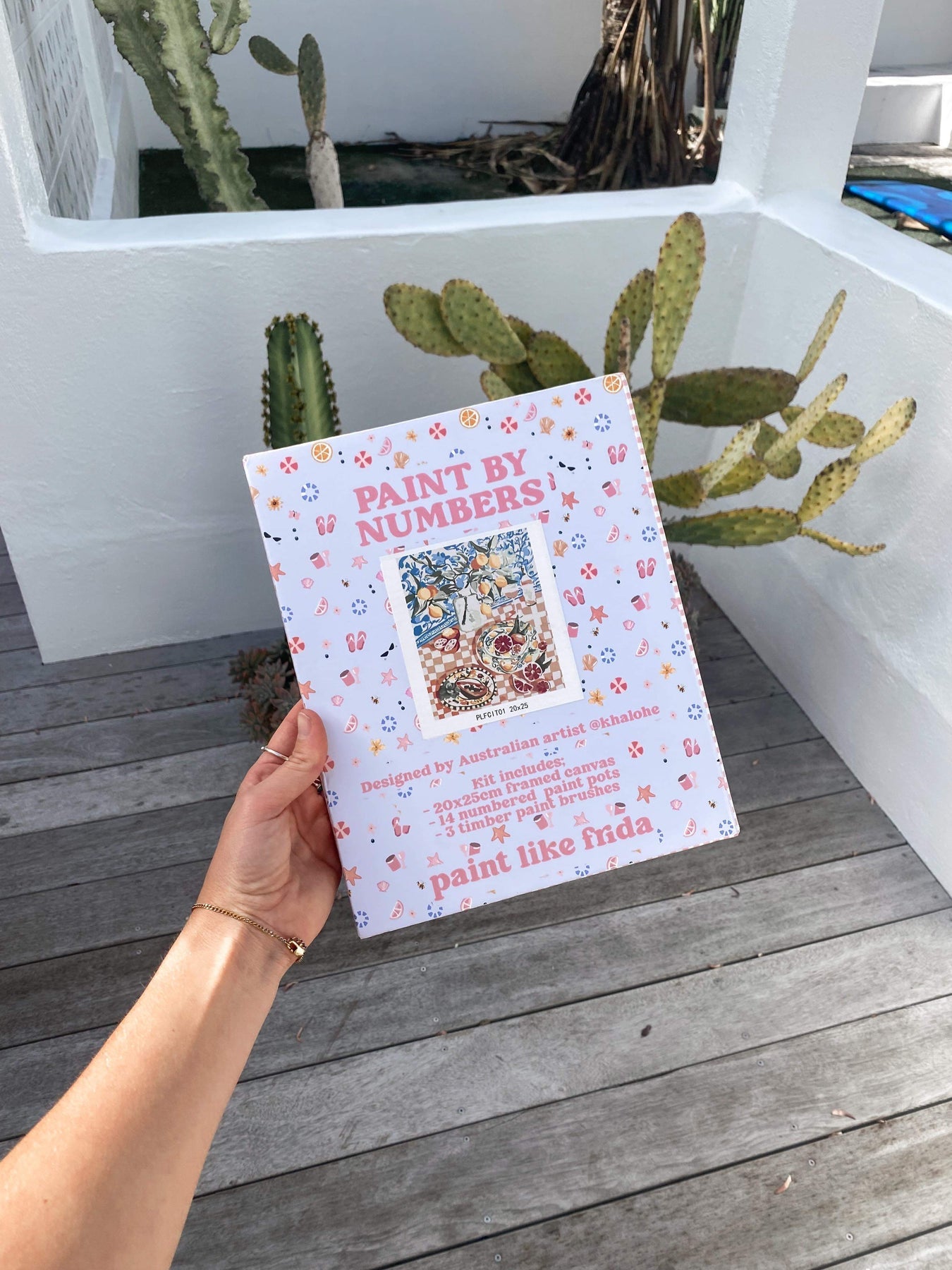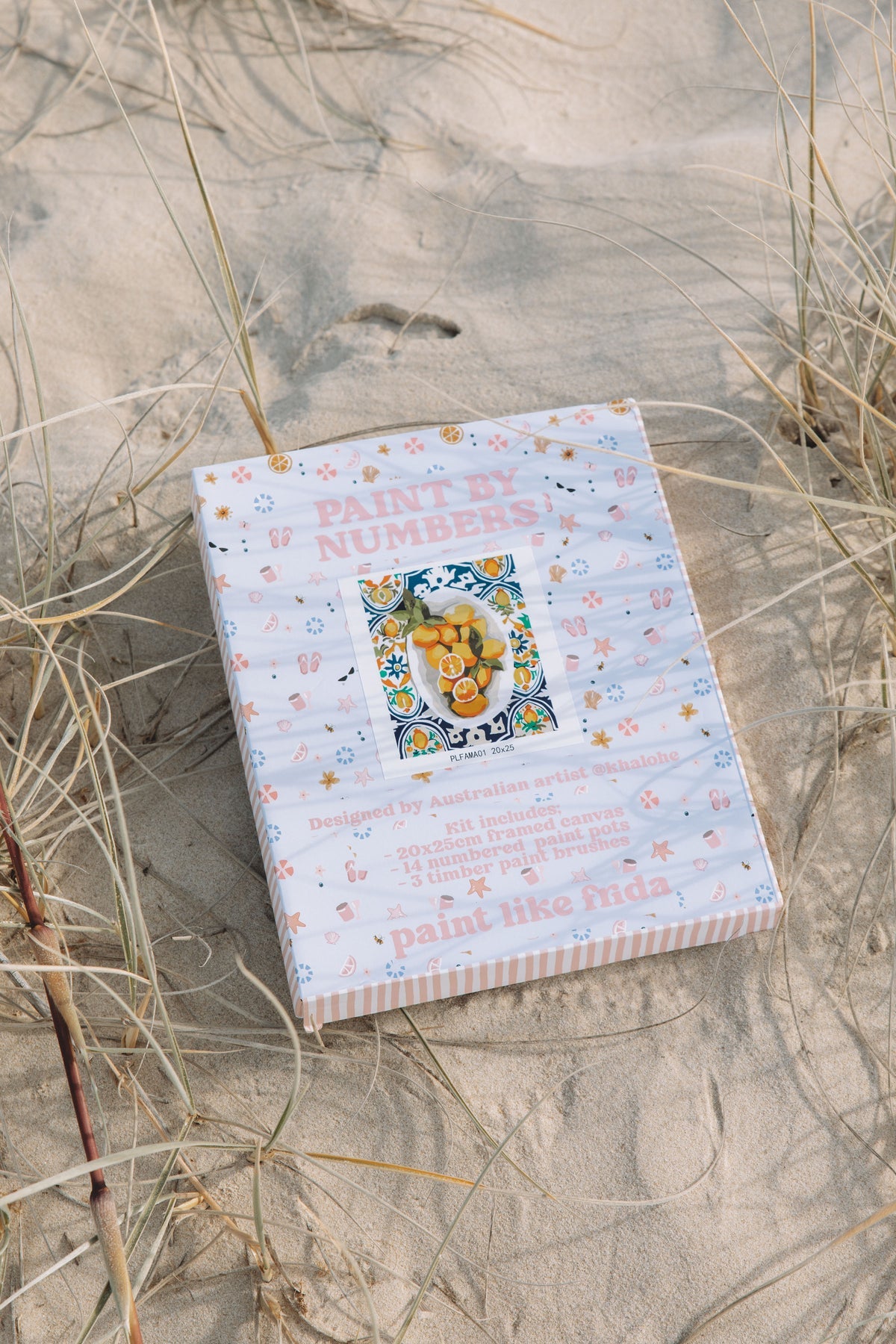 Paint by Numbers (Mini) - Amalfi Lemons
By Paint Like Frida
Welcome to the world of mini 20x25cm paint-by-numbers kits! The perfect, fun gift that won't take up too much of your time. With their compact size and simplified design, they offer a delightful painting experience that can be completed in just a few hours.
These kits come on a framed 20x25cm canvas. They can take anywhere between 2-4 hours to complete on average.
What is Paint by Numbers? 
Aside from being an awesome way to switch off and achieve mindfulness. Paint by numbers is an art technique where a pre-printed canvas is divided into numbered sections that correspond to specific colours. Artists follow the instructions by matching the numbers with the corresponding paints and fill in each section accordingly. We love this because it allows anyone to create impressive paintings without advanced artistic skills. It's so relaxing because it provides a structured approach to painting while still allowing for individual creativity.
Includes:
20x25cm stretched canvas

 

(This means the canvas is already stapled to a wooden frame and is ready to display on your wall!)

3 timber paint brushes

14 numbered paint pots
Paint by Numbers (Mini) - Amalfi Lemons