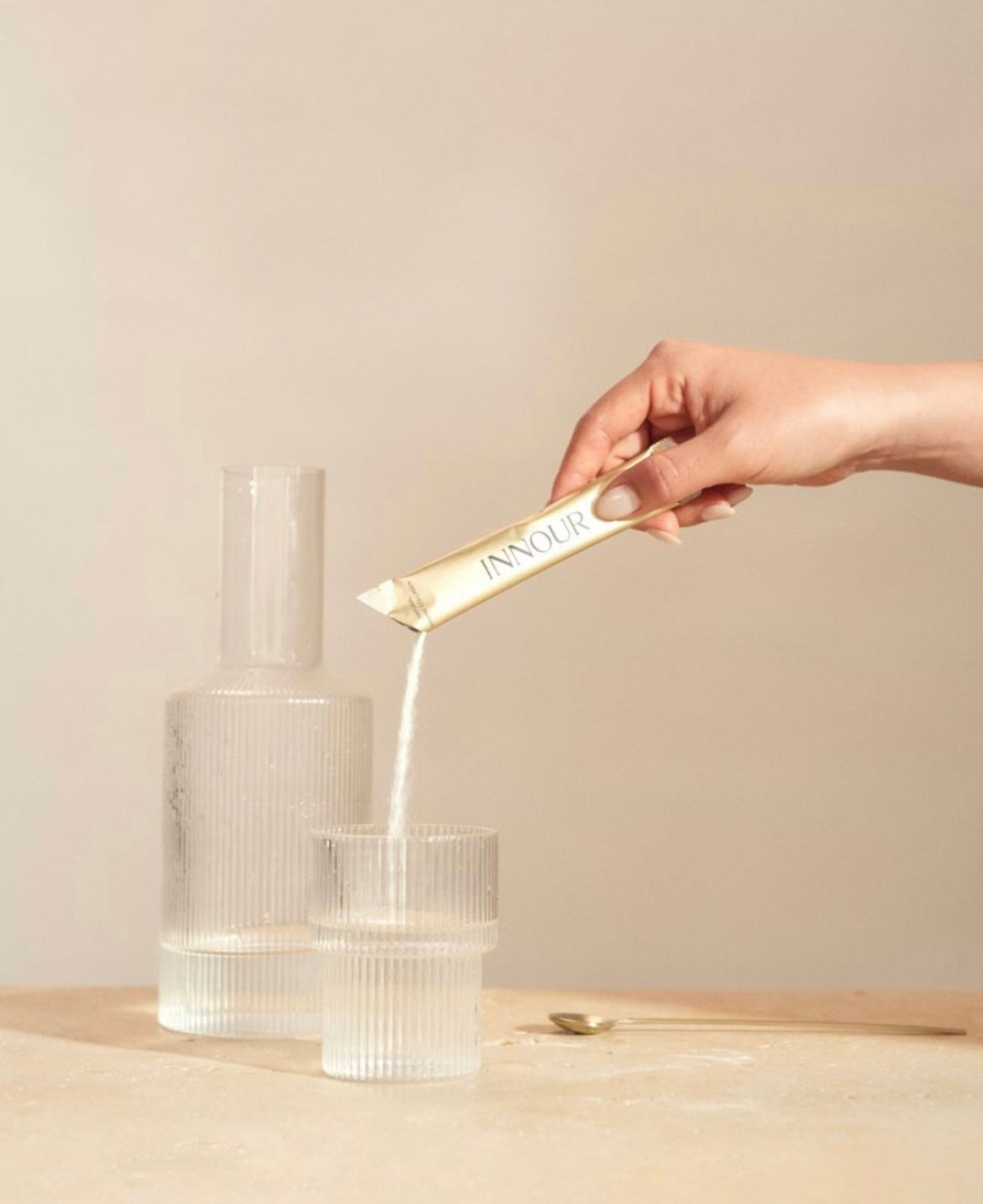 Natural Marine Collagen - Summer Fruits - 30 Sachets
By Innour
Introducing Innour's marine collagen into your daily routine is an effective way to supplement the collagen your body loses as you age. It works to stimulate your body's own natural collagen production, promoting healthy hair and nails, strong joints and keeping your cheekbones plumper for longer. Innour's doctor-developed formula is made with natural marine collagen sustainably sourced from fish skin. Their collagen has been engineered to work with your body and enhance your radiance from within. This is achieved through hydrolysation, a collagen-activation process that enhances absorption and optimises results. Innour's Summer Fruits Natural Marine Collagen has been naturally flavoured with real freeze-dried mango and natural sweetener. Vitamin C has also been added to support collagen production. Innour's flavoured collagen still contains 5g of collagen per serve. The dosage is not compromised with the addition of flavours or sweeteners.
Benefits: Integrated into your daily routine, our Natural Marine Collagen can help maintain skin smoothness, reduce the appearance of fine lines, retain skin moisture and elasticity, promote nail growth and strength and promote and maintain healthy hair.
Ingredients: 
Premium French Marine Collagen, Mango Fruit Powder, Natural Mango Flavour, Stevia, Vitamin C
How to Use: Combine one sachet of Natural Marine Collagen with your food or drink (250-500mL) of choice. Stir to combine. Some freeze-dried fruit may not fully mix, this is normal. Take 1-2 sachets per day for optimal results.
Natural Marine Collagen - Summer Fruits - 30 Sachets