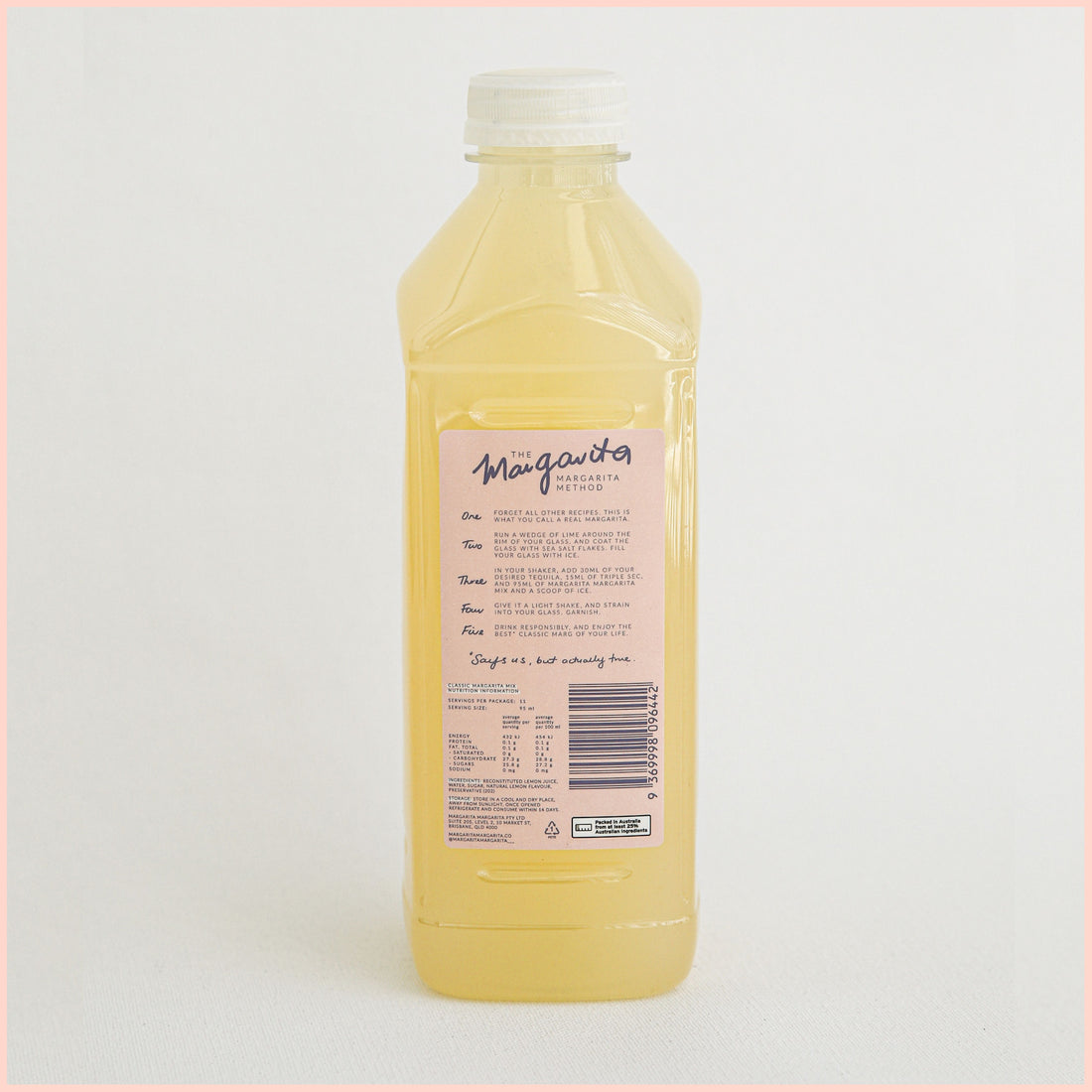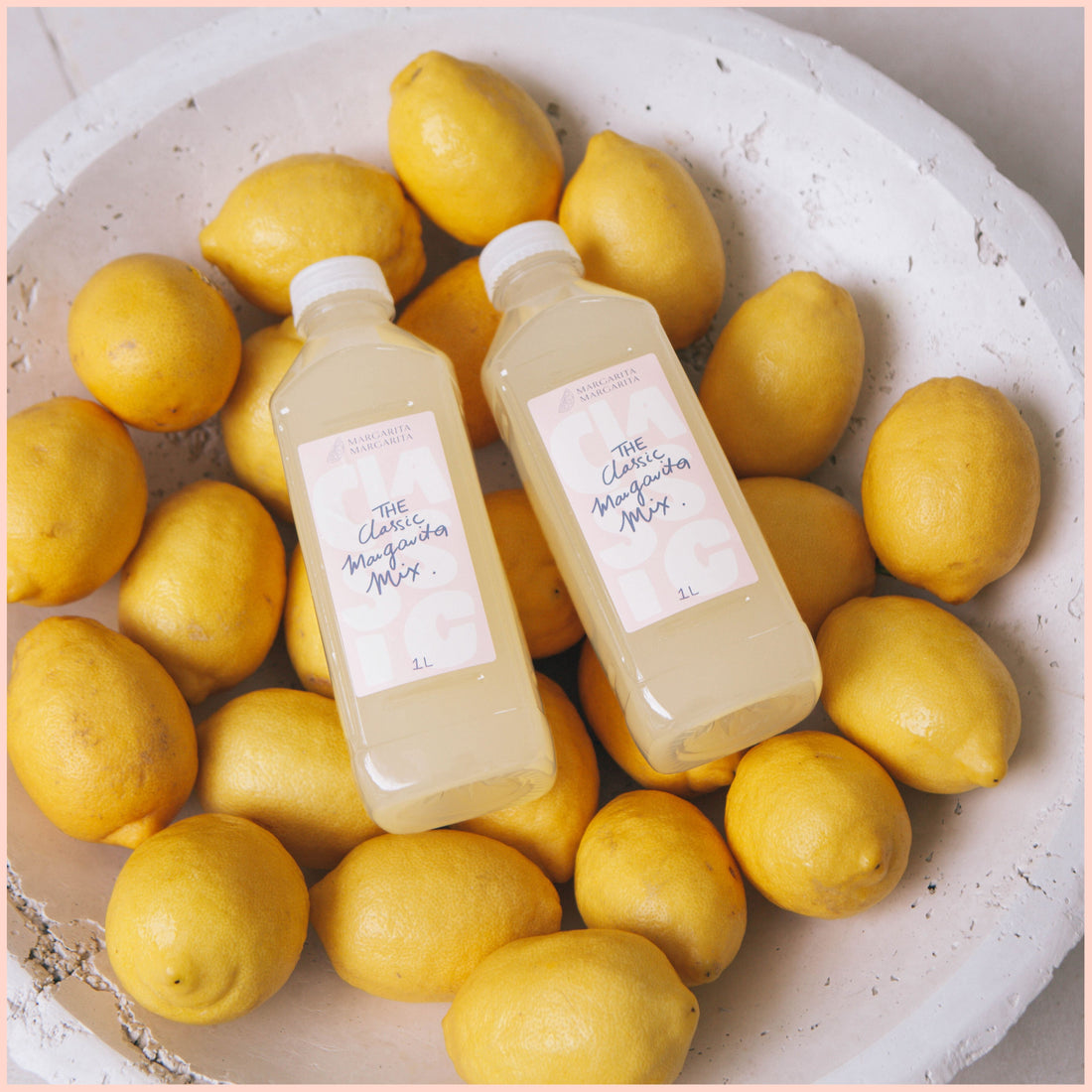 By Margarita Margarita
A premium Classic Margarita mix for those who know and appreciate a good Margarita. A sweet and sour lemon foundation for a bright, zesty finish that zings, not stings.
In your shaker, add 30ml of your desired tequila, 15ml of Triple sec, and 95ml of Margarita Margarita mix and a scoop of ice. Shake gently and strain into a salt rimmed glass for the best Classic Margarita of your life!
Each 1L bottle makes 10 Margs.