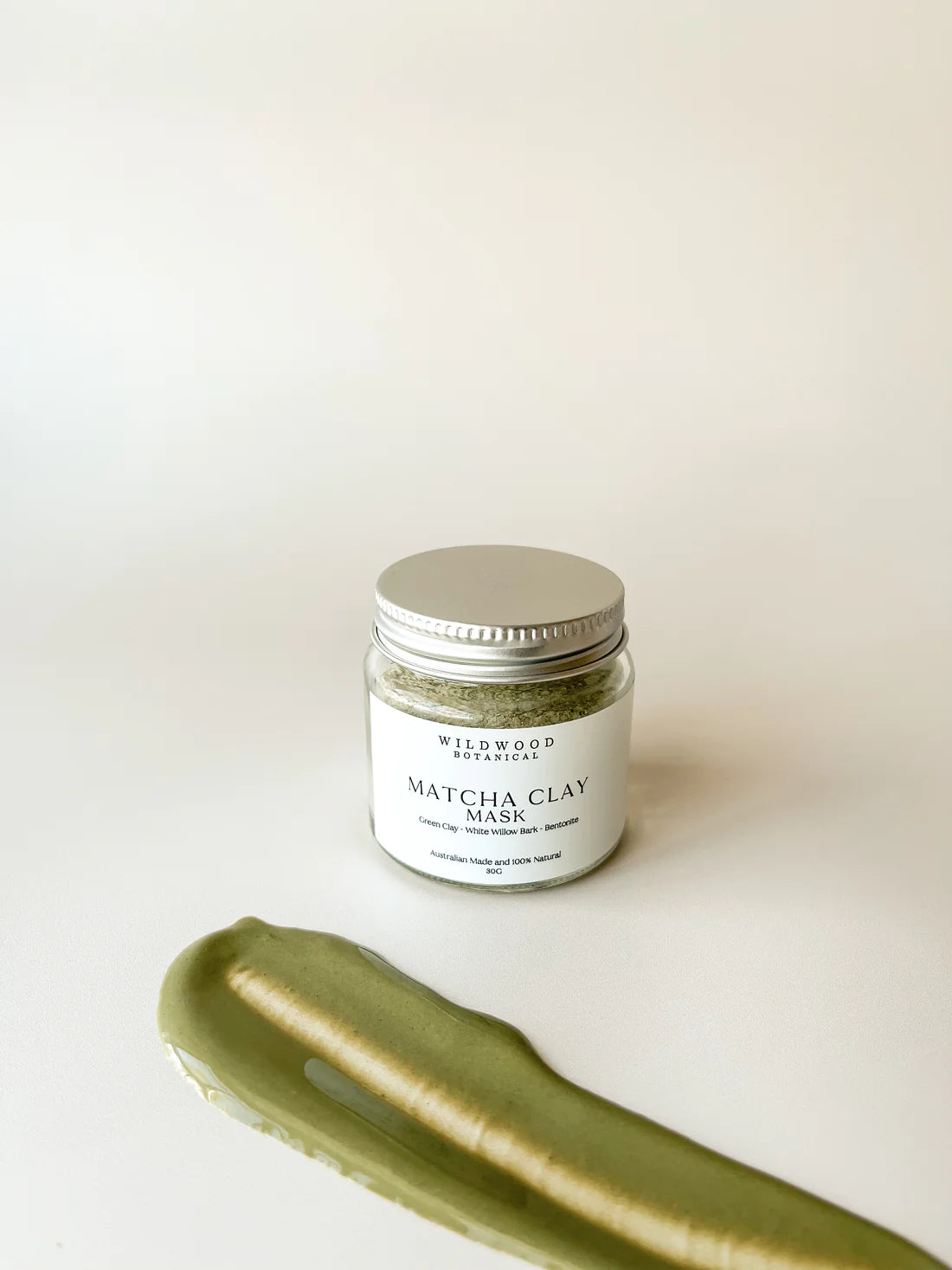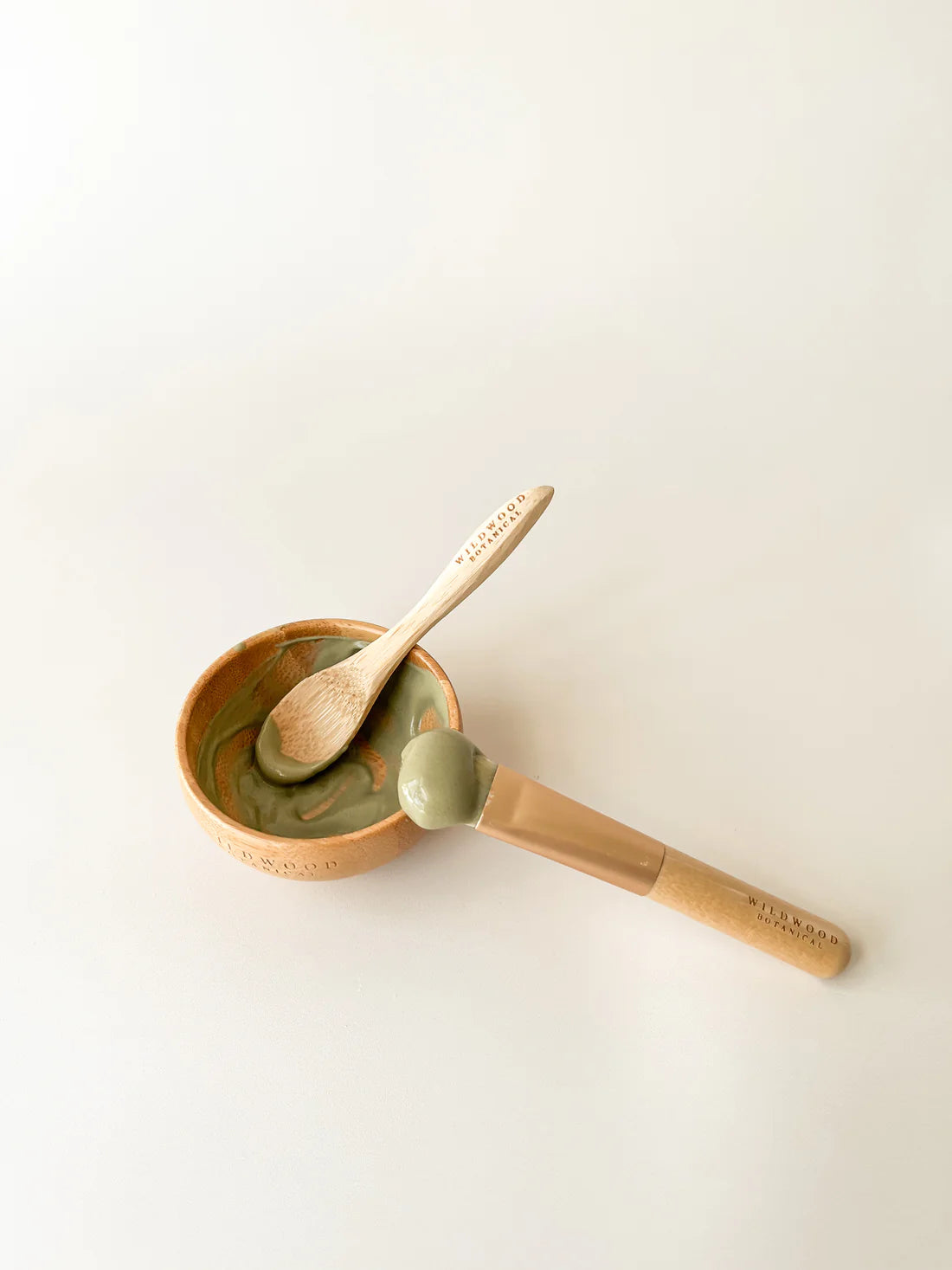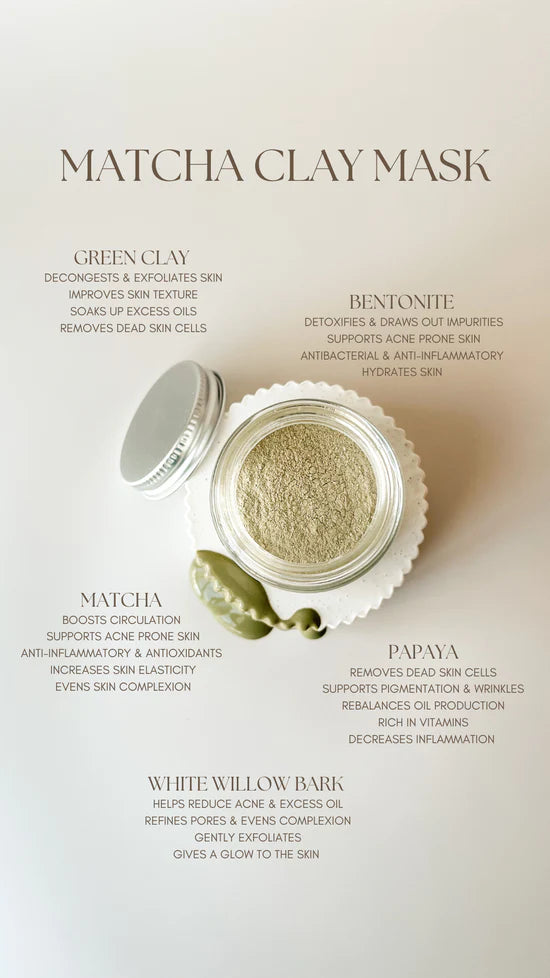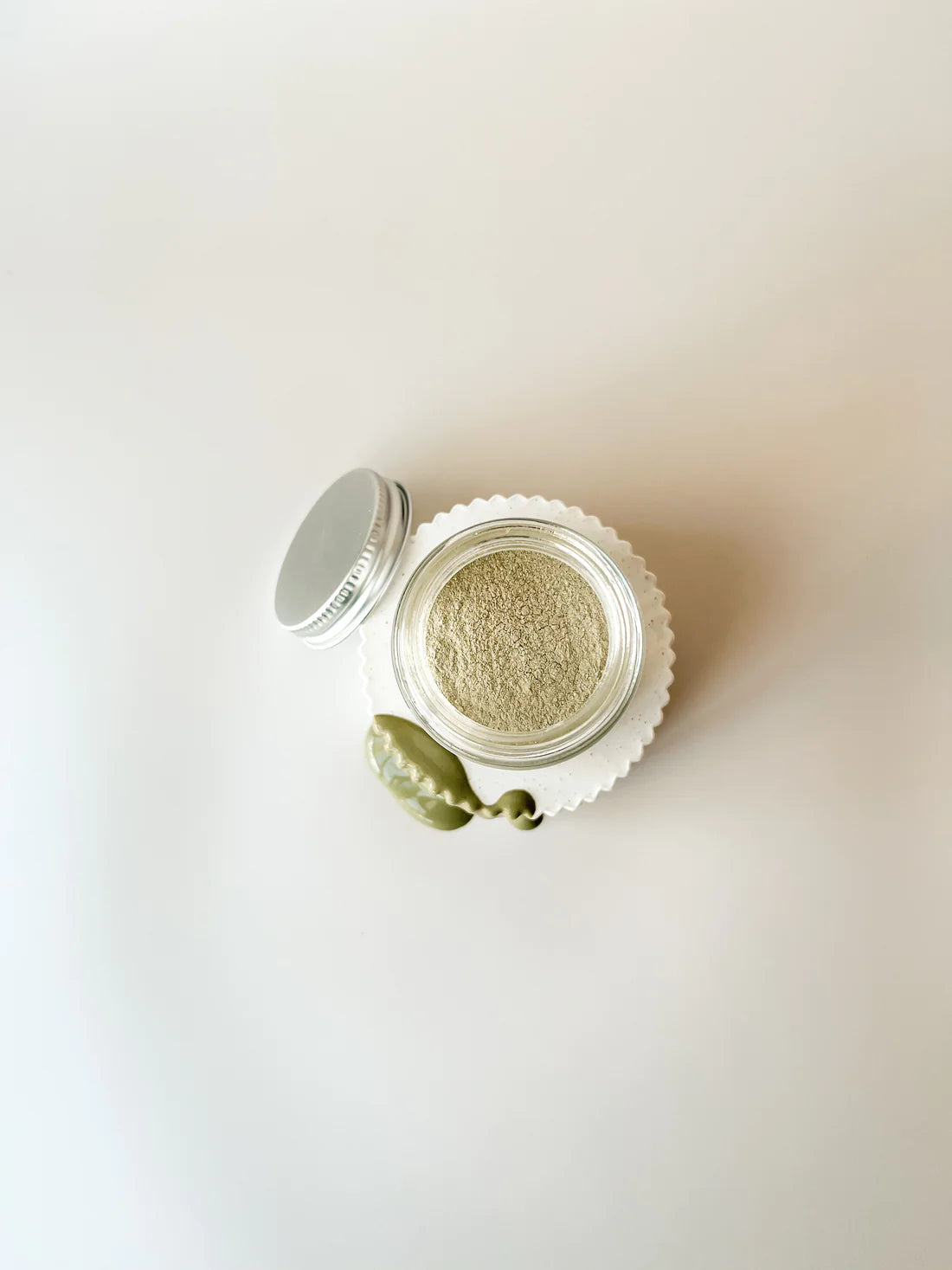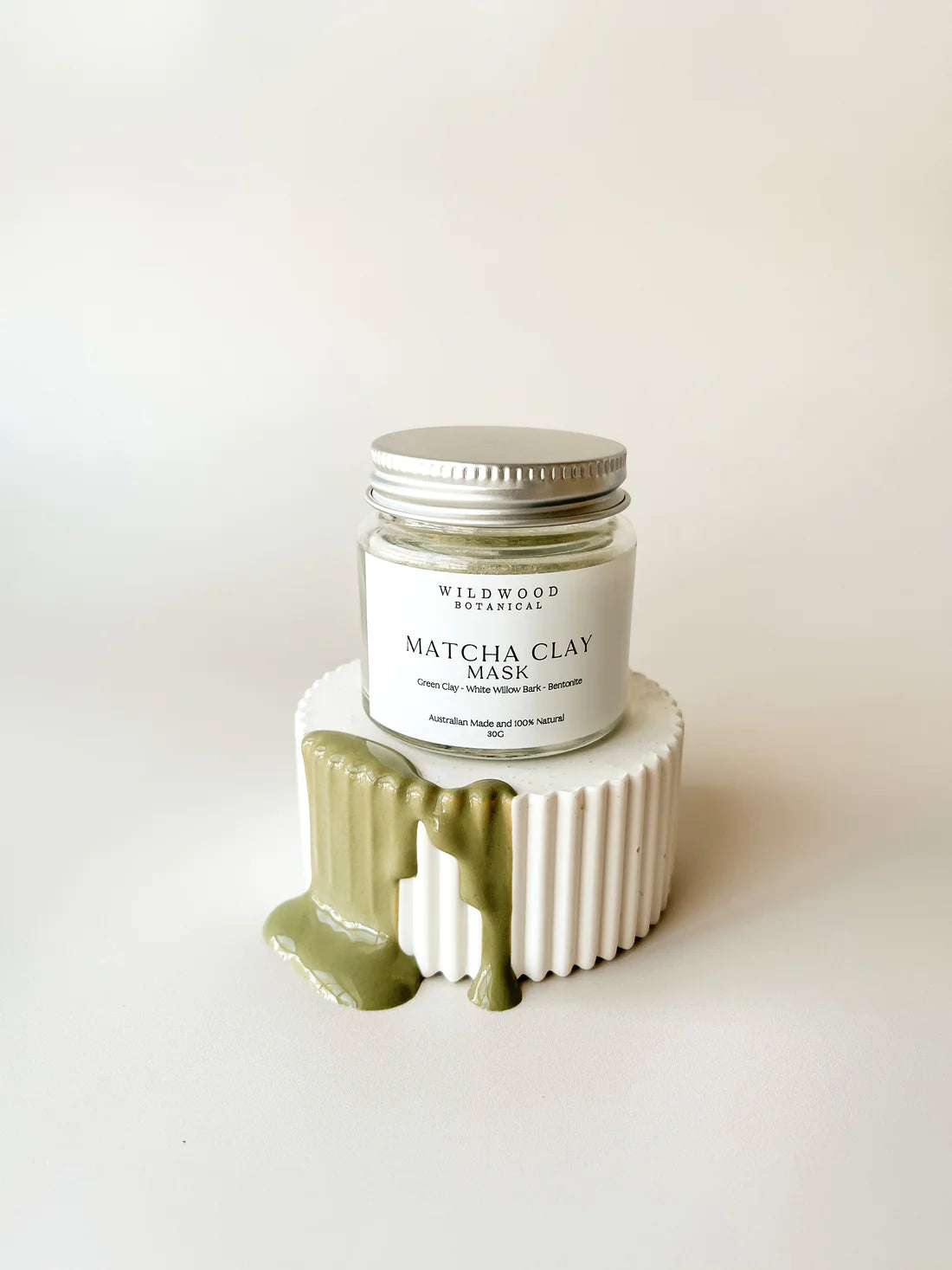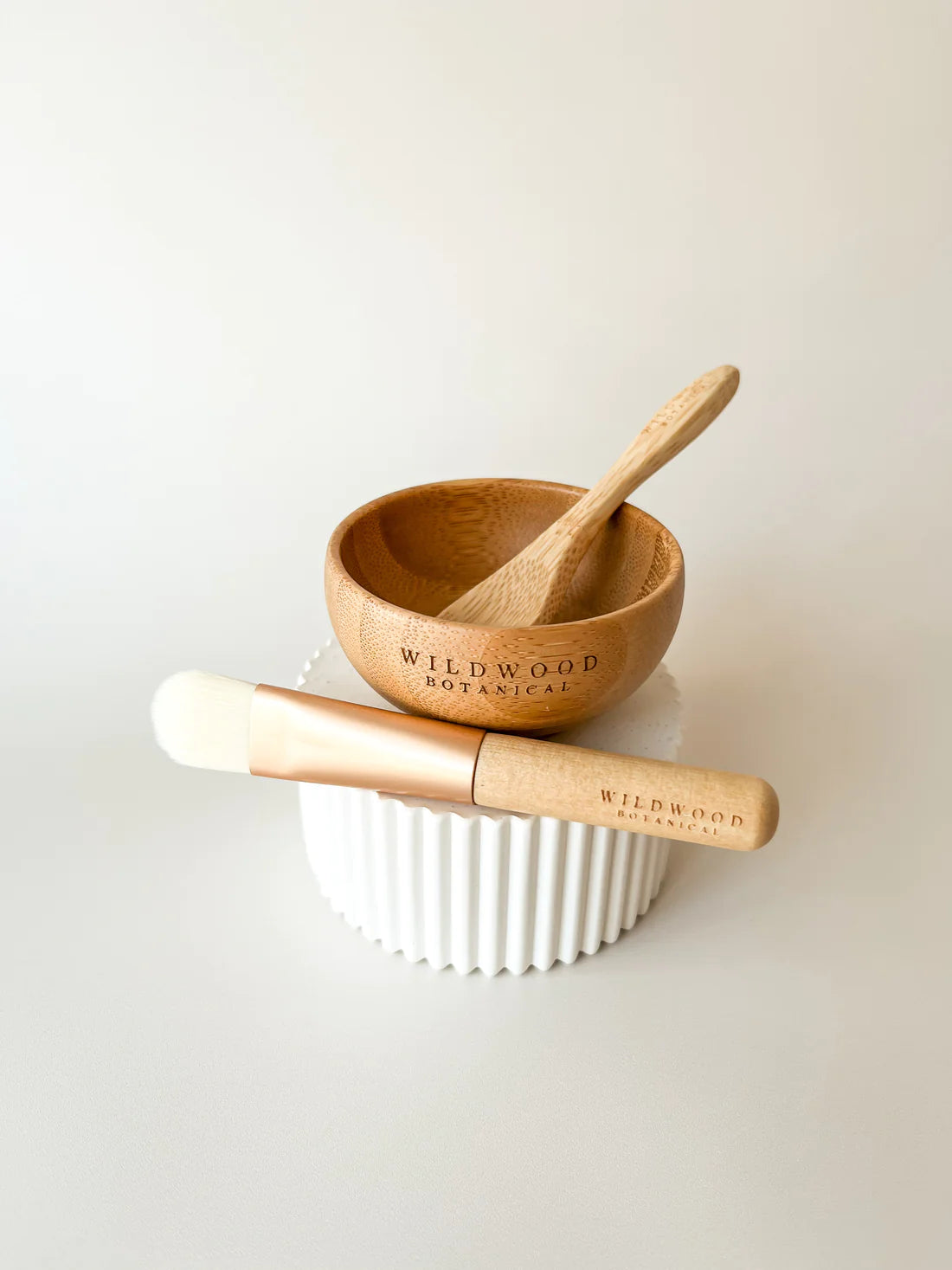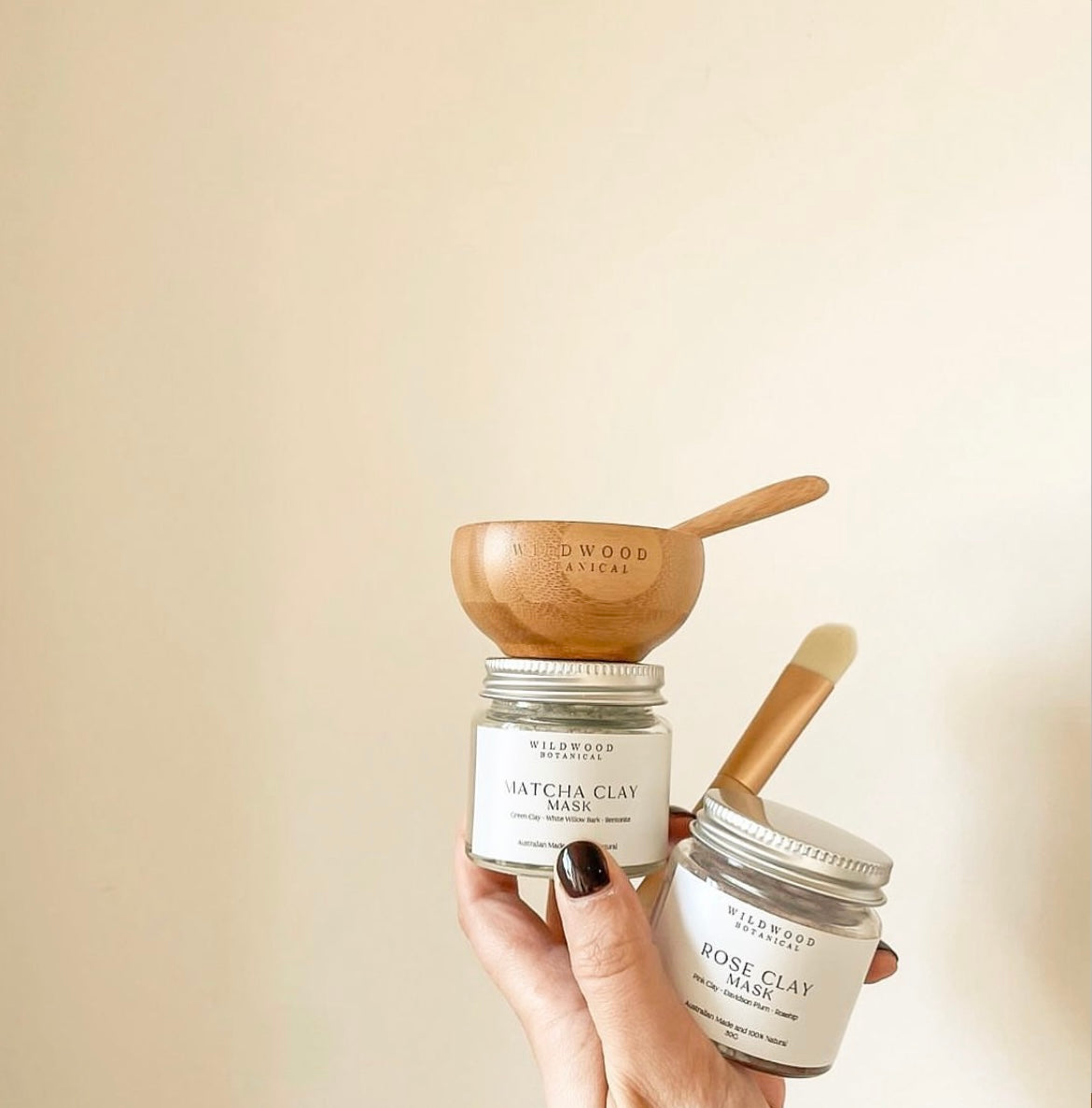 Matcha Clay Mask & Mixing Set
By Wildwood Botanical
The Matcha Clay Mask is your new must have detoxifying product that reduces congestion by drawing out impurities, rebalances your skins moisture levels, improves skin texture, eases inflammation, and soothes problematic skin.
Packed with essential skin supporting ingredients that add powerful doses of antioxidants and vitamins to your skin to rejuvenate, reduce redness and boost your skins health. Using a detoxifying mask at least once a week ensure that you skin remains clear of build-up that can be caused by excess oils, makeup and dirt.
Key ingredients include: Matcha Powder, Papaya, Chamomile, White Willow Bark, Bentonite and Green clays. Learn more about our key ingredients below
 Skin type: Normal, Dry, Combination, Oily and Problematic
Includes: 1 x Mixing Set
The Mask Mixing Set allows you to measure, mix and apply the face mask straight onto your skin with ease. Our bamboo mixing bowl is sustainably made and is the perfect size to mix up your mask and doesn't take much storage room in your cupboard. Our mini sized face mask brush is the perfect size to store or to travel with and is made with a bamboo handle and synthetic bristles. Our Bamboo spoon makes measuring and mixing your mask easier and is also sustainably made.
How to Use:
Step 1. Cleanse your skin and pat dry.
Step 2. Mix 1-2 teaspoons of the Matcha Clay Mask with 2-3 teaspoon of water and mix into a paste. Add more water if needed and for extra hydration add a few drops of the Hydrating Facial Oil into your face mask. 
Step 3. Using a brush, apply the mask to your face and neck, avoiding the eye area.
Step 4. Leave to dry for 10-15 minutes and wash away with lukewarm/cool water. For extra exfoliation, reactivate the dried mask by wetting it with your hands and gently, in a circular motion massage the mask into your skin then rinse.
Step 5. Finish your routine by applying a hydration oil or moisturiser.
Use 1-2 times a week depending on desired results.
Matcha Clay Mask & Mixing Set